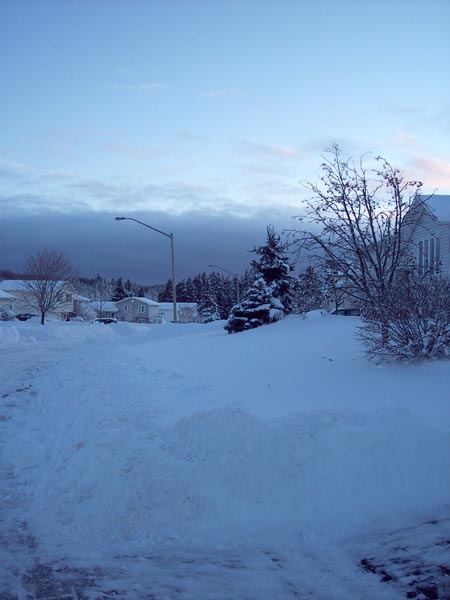 INSTANT WINTER!
Winter arrived in one fell swoop! Yesterday's storm dumped almost 2 feet of snow (46 cm or 18 inches) on our city. Everything ground to a halt. Schools were canceled, meetings, buses pulled off the roads...
So why didn't I blog, get the website updated etc.?
Well, I had three excited people bouncing around the house about having a snow day and I was a bit giddy myself since I had to cancel both meetings at Weight Watchers. I won't get paid... but that's OK.
Then, it took Nick almost 2 hours to clear out the driveway. I shoveled a little emergency path from our back door down off the deck which you can't even really see in this picture.
It was frustrating not to be able to attack the snow with my usual gusto... but I don't want to make anything worse. I can't even strap on my cross country skies for a run which is just about driving me crazy!
Lastly, when that many people in our city are stuck at home with nothing to do, the Internet usage spikes to a crazy high and even high speed internet slows to what feels like a crawl.
So guess what? I just stayed cozy, baked my grandmother's Oatmeal Brown Bread recipe (which only seems to work properly in a snowstorm) and drew the next batch of sketches for the book.
It won't be a green Christmas this year!