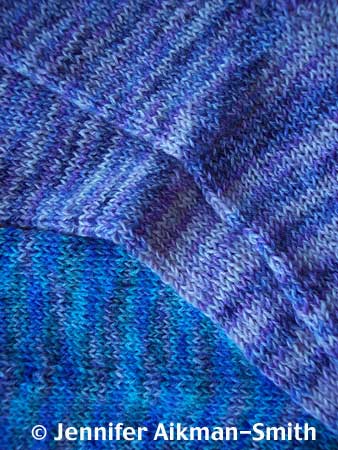 Trying to Find the Right Balance...
It feels a little bit like walking a tightrope!
I came home from the SCBWI conference in NY and leapt right into a crazy round of supply teaching days and Writers In The School visits. After two years of very bleak income from designing cross stitch, it has been a real help to our family to be able to earn a fairly regular income from substitute teaching. I've also discovered that I really, REALLY love it!
Doing school visits with the Writers In the Schools Program (or in my case Illustrator) is even more fun because I get to talk to the kids about a fairly nontraditional career, living a creative life and, of course, having a back-up plan.
But I have REALLY missed the FULL days to DRAW!
So I think that I am finally finding the balance between teaching enough days to help the bottom line and not feeling guilty when I need a day to work on pieces for my portfolio. I have trained myself to think of it as a DIFFERENT kind of work that day, instead of a day at HOME... so that I don't get lost in the trap of laundry, e-mail, paperwork etc. That's what weekends are for (except for right now when 3 consecutive weekend volleyball tournaments are making things interesting!) and not my painting/drawing days.
It is a bit like knitting a sock. I finished the purple pair for my sister and jumped right in to a blue pair for myself. A sock has many stages and you cannot rush or avoid any part of the sock... or it ceases to be a sock.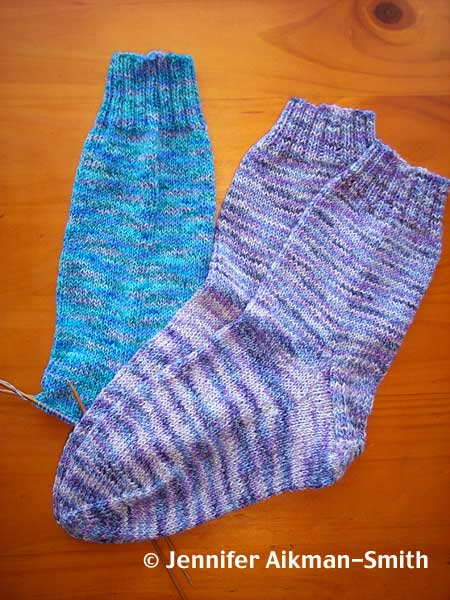 Slowly but surely, I am finding the balance between all my various parts: teacher, artist, wife, mother etc. and learning to savour the tasks at hand for each instead of dashing between them and getting tangled!