Can Every Artist Relate?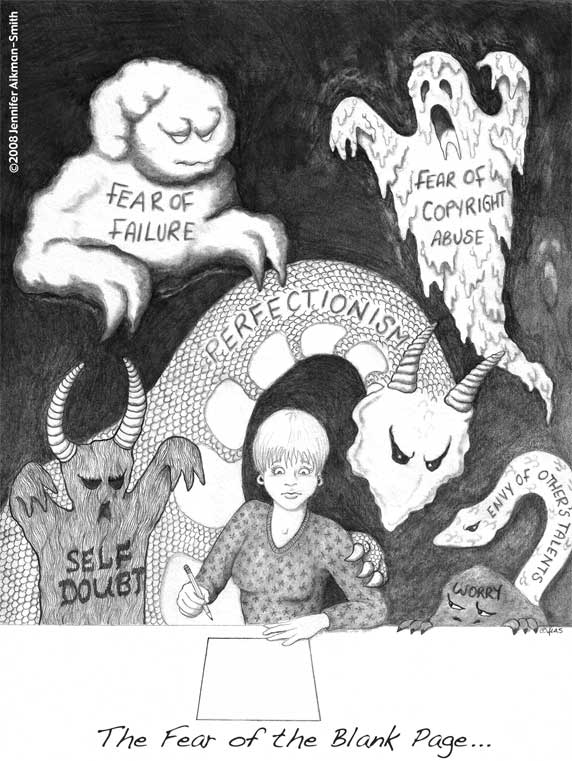 I finished off another piece for my portfolio tonight. I came up with this idea after a huge panic attack last week at the cottage where I dreamed I showed up for my portfolio review late in L.A. because someone had given me the wrong room number. When I finally arrived after running through long, strange hallways, the person in the room told me that I shouldn't dream of being a professional illustrator if I couldn't even keep a simple appointment! As I woke up with my heart pounding, I knew that it was just a standard anxiety dream (like before exams in high school or university) but sleep escaped me so I got up to write in my journal for a while... then got the inspiration for this piece.
Since I needed to have at least one drawing in my portfolio that was greyscale, I used everything from a 4H to 8B pencil for as wide a range of tone as possible. I also had fun choosing textures for each fear. I particularly like the oozing drips for Copyright Abuse... since anyone who would steal that way is Slime!
Perfectionism and Envy of Other's Talents are two of the fears that I wrestle with most often, so of course they had to be slightly dragon or snake like... and Self-Doubt's fur was fun to draw!
I am sure that any creative soul can relate to this...