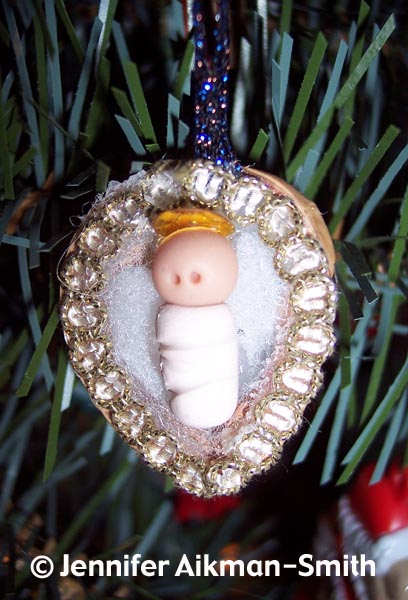 Wishes for Peace & Hope...
I had such great plans for 2007, especially how I wanted to celebrate the season on the new website and make it an exciting place for stitchers to visit. I also wanted to launch two exciting new ideas on New Year's Eve so that when people visited our site on January 1st, they'd discover that the world of Dragon Dreams had expanded even more...
But all that is going to be put on hold for now.
All these tests I've been going through have picked up a few concerns that need to be addressed with a few rounds of more detailed exams that are going to take place fairly quickly in the New Year. I am just going to need to focus on a few less things for a tiny while, my health being the biggest one. The website newsletter will NOT be updated until after I get through the next round of tests in mid-January.
This has been going on for such a very long time and it is starting to wear the dragon down just a little, both physically and magically. 5 months of pain has been a long quest to endure, especially since they still aren't exactly sure what is causing this or how to fix it! There are days when I wish I'd broken my drawing hand instead... because at least I'd have been out of the cast by now!
Your thoughts and prayers have been appreciated as well as the kind words or cards that keep popping up on days when I seem to need them the most. As a thank you, I wanted to send some wishes, prayers and goodies back to all of you, especially since I missed doing the fun stuff on the site all month long.
THE DRAGONS HAVE A NAME!
For all those of you who entered the contest to name the illustration and needlework dragons on our website, I have some winners.
The needlework dragon's name is now HOOPER (hoop-er) because it sounded so cute and WAY too many of you suggested Flossy. It was a natural choice, but it was also the name of the cow in too many fairy tales that I read as a child to win. Beth P. Skott was the clever person who came up with that name.
The illustration dragon's name is PIGMENT. Several of you (including Beth) submitted that entry, so I had to do a random draw and Elaine Long was the winner for that suggestion.
Thanks to everyone who submitted their great name ideas!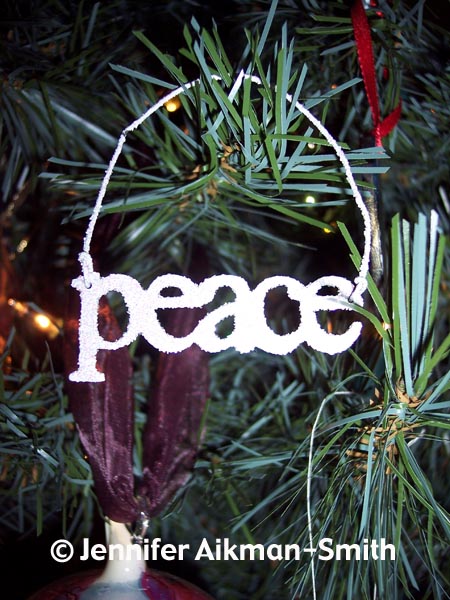 A GIFT OF PEACE...
I have learned over the past few months to treasure those moments of peace whenever they land in your lap. A sunrise, a quiet moment with someone you love, staring in wonder at the falling snow or the beauty of the decorated tree. I've also had moments when a sense of peace was shattered suddenly by a stab of pain. I know that there are many of you out there going through things that are FAR worse and corners of our world that are in far more turmoil than my life. My wish is that PEACE could spread a little farther this year, anger dissipate a little quicker and healing happen where it is least expected.
A TASTE OF SOMETHING SWEET...
I've tried to keep some things normal in our family this holiday season and the chance to bake has been one of them. I've actually adapted one of my favourite recipes and given it a new holiday twist which I share with all of you here to enjoy. These squares are VERY rich so they can be cut quite small. Feel free to pick other toppings that your family will enjoy.
THE DRAGON'S HOARD BARS
INGREDIENTS: • 2 cups of margarine, melted
• 1 cup of sugar
• 4 cups of all-purpose flour
• 2 14-ounce cans of sweetened condensed milk
• 2 cups of semisweet chocolate chips
(whole 12 oz. pkg.)
• 1 teaspoon vanilla extract
TOPPINGS: • 5 crushed Candy Canes
• 1 cup white chocolate chips
• 1 cup Skor toffee bits
• 1 cup Chippit caramels
• chopped nuts, coconut or anything else fun that
you are hoarding!
1. Preheat oven to 350° F. Melt the margarine in the microwave and pour into mixing bowl. Add sugar and flour and mix with fork until crumbly and well combined. Press most of the mixture into an ungreased 13 x 9 x 2 inch glass baking dish or baking pan (slightly different results. I use the pyrex/glass one) to form the bottom crust. Save just under a cup to crumble on the top.
2. In a medium saucepan, combine the sweetened condensed milk and the chocolate chips. Stir over low heat until the chocolate melts completely and the mixture is smooth. Remove from heat. Stir in the vanilla. Spread evenly over the crust and then crumble the remaining crust mixture on top of the chocolate filling. Sprinkle all of your hoarded toppings on there as well until very little chocolate filling shows.
3. Bake in the preheated oven for about 35 minutes or until topping is golden. Cool in pan on wire rack. DO NOT CUT into squares until completely cool. If you need to speed up the cooling process, you can put the pan into the fridge once it has cooled for about 20 minutes at room temperature. Makes 40 - 50 squares when cut small.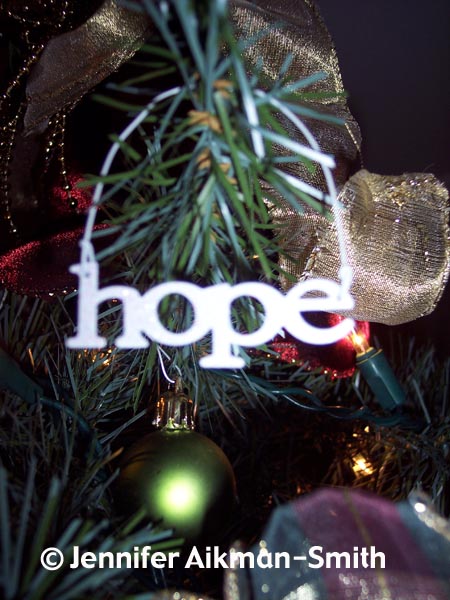 A GIFT OF HOPE...
We all need to keep hope alive and burning brightly in our hearts, no matter what. I am writing this on the darkest night of the year with candles lit to celebrate that light, like hope, can shine in the darkness and not be overcome.
Whatever this season holds, whatever you are facing, do not give up hope. That is one of the things that sets us apart from all other creatures... our ability to dream and imagine and pray and hope.
I hope that the New Year waiting just around the corner is filled with more adventures, more wonder, more creativity and more love than you can imagine. That the answers you seek will be found, that the dreams that inspire you will be shared to make this world a better place and that no matter what may lurk around the corner or under the bed, you will keep hope with you on your journey, like a magical, friendly dragon to scorch all your troubles to ashes and curl about you on cold, bitter nights to keep you warm.