Home Again, Cold Again, Sick Again... But Happy!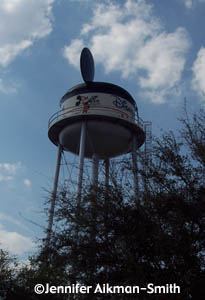 Well, March Break is over and we're home again safely after braving a snowstorm on the 2nd of March to drive to Bangor, Maine to fly out to Orlando. Yes, we braved a snowstorm to do the Mouse! We did it on the super cheap this time, which is why we drove what should have taken about 5 hours in almost 8 hours of driving snow and wind to save over $300.00 per ticket in airline costs. We rented a wonderful house in Kissimmee, sharing it with another family. Karen is Erin's Godmother and I am Ben's... so our girls got to experience first hand what it was like to have a little brother around! Since the house had a full kitchen, we were able to pack water and snacks for the days' adventures and then come home to cook a meal! The pool and hot tub in the backyard also meant that we could soak off the days exertions or cool off the grumpy, tired kids. It was also good for my kids to learn that a budget means not buying everything in sight but rather looking over all the treasures and temptations during the week to go back and buy the one or two things that mattered the most on the last day.
Unfortunately, some germs played havoc with our holidays. Nick suffered through a strange cold virus that hit him the first 3 days of the trip while Mike and I came down with it on the last day and traveling home. Bethany came home from school today with the same aches, runny nose and chills, so I'm watching Erin like a hawk to see if she'll get it or not.
After a week of temperatures in the 70s and 80s... we are all feeling a bit cold, but the hint of Spring is in the air with temperatures hovering around freezing instead of 20 degrees below that. There is also the sense here, as there always is by March, that we really only have another month and a half of winter to go before we rush madly into that odd spring/summer blend. Spring is a fleeting season here in the Maritimes rather than the graceful procession that it is in other parts of the world. A snowstorm can come as late as April 10th (like it did the year Bethany was born) but the snow seldom lasts past the middle of that month and life just bursts forth in a frenzy as if to make up for lost time!
All in all the trip was wonderful although each adult had at least one moment of Disney overload. To mangle a Borg quote: RESISTANCE IS FUTILE! YOU WILL BE MOUSIMILATED! It can get a bit overwhelming trying to see everything that 7 people want to do. There were truly magical moments...such as getting a taste at last of what it must feel like to launch into space. I cried unabashedly on
Mission Space
when the blue sky shifted to a starscape after so many years of only imagining what it might be like.
Expedition Everest
is quite possibly the most TERRIFYING roller coaster that I have ever been on and after the first time, when I didn't know what to expect and thought I was going to die, I enjoyed the thrills such a well crafted ride provided. As Erin said "That was the best ride EVER(est)!" The girls meeting Alice at Epcot was also a riot because when she asked them their ages, she started to say that they'd been eating the cake to make themselves so big but then she looked over at Nick and I and said "Oh My! It looks as if you come by this naturally!"
Now we are home and slowly getting back to our routines. The laundry monster has been tamed, my nose isn't running like a faucet quite as much, my voice is almost back to normal for the second time in 5 weeks and any time I feel cold, I can just look at the photos of the trip and feel warm again until things thaw.